Proof of item:
This course provides all the information needed to self initiate, practice and perform the 5-elements (Fire, Air, Water, Earth, Space) and the 9-esoteric hand seals known as Jiuzi Miling in China and Kuji-In in Japan. Although today, this practice is often associated with the Japanese Ninja, its origins are actually Hindu and later became a Buddhist practice that spread throughout Tibet, China and Japan. This practice is an ancient yet more remarkable form of NLP (Neuro-Linguistic Programming) as the practitioner activates spiritual energy (Chi) in coordination with a specific emotional state, chakra awareness, sound activation or mantra, creative visualization and specific focused intention. Both warriors and priests practiced the 9 esoteric hand seals due to the systems unique efficiency to stimulate and awaken the Vajra power within the practitioner. Each seal is associated with a particular chakra and internal ability. The 1st seal generates great physical and mental strength. The 2nd seal generates internal energy. The 3rd seal harmonizes the first two seals along with stimulating overall harmony with nature, body and mind. The 4th seal activates energetic healing ability. The 5th seal heightens the intuitive capabilities of the mind. The 6th seal increases overall awareness and premonition of danger. The 7th seal removes the veil of time and space and integrates the dimensionally free dream mind with the conscious mind. The 8th seal stimulates the 3rd eye to open and the 9th seal opens the crown center to merge one's sense of limited identity with the infinite universe.
This ancient system is compatible with all religions and is focused on spiritual growth to: Develop Strength of Mind, Body and Character. Develop the raw energy to fuel all of your goals. Develop Harmony within yourself and with the outside world. Radiate Joy, Happiness and Acceptance to heal yourself and those around you. Feel infinite love in your heart for your fellow man and all that there is. Know and truly love yourself and treat others with the exact same courtesy.  This is the real magic of the 9-seals, which aims at discovering the "Indestructible Self". Anything else that manifests within you are simply gifts from the divine.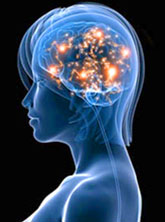 This course includes all information needed to practice the 5-elements and 9-seals. All mantras (magic word formulas), mudras (hand gestures) and Qigong exercises and meditations are revealed. Do not order this course if you cannot feel chi between your hands. Do not order this course if you cannot dedicate at least 1-hour of daily training time to this practice. This is a specialized system that requires a high degree of dedication and commitment to be successful in gaining proficiency in the art. Note that if you can only train 30-minutes per day, it will take twice as long to accomplish the initial work of this practice. On average, at 1-hr/day it will take approximately 3-months to complete the initiation ritual for the 5-elements and another 2-months to complete initiation of the 9-seals. After this 5-month initiation has been completed, it's somewhat analogous to getting a black belt in karate. In other words, now that have gained proficiency and skill with the fundamental techniques of the art, you continue upon the path towards mastery.
Due to the dedication required upon your part, and the tremendous value to mankind, this course is being made available to you as inexpensively as possible.
Master Zhang Jing Fa performing the 9-seals (Jiuzi Miling) in a hospital room. Note Master Zhang associates himself with the "Laughing Buddha" known as Budai ? ?  admired for his happiness, plenitude, and wisdom of contentment. Master Zhang often laughed as he performed energy transmissions. Those who are energetically sensitive will feel some chi transmission from simply watching this video.
Related Posts