Proof of item:

Improve REAL English for REAL Communication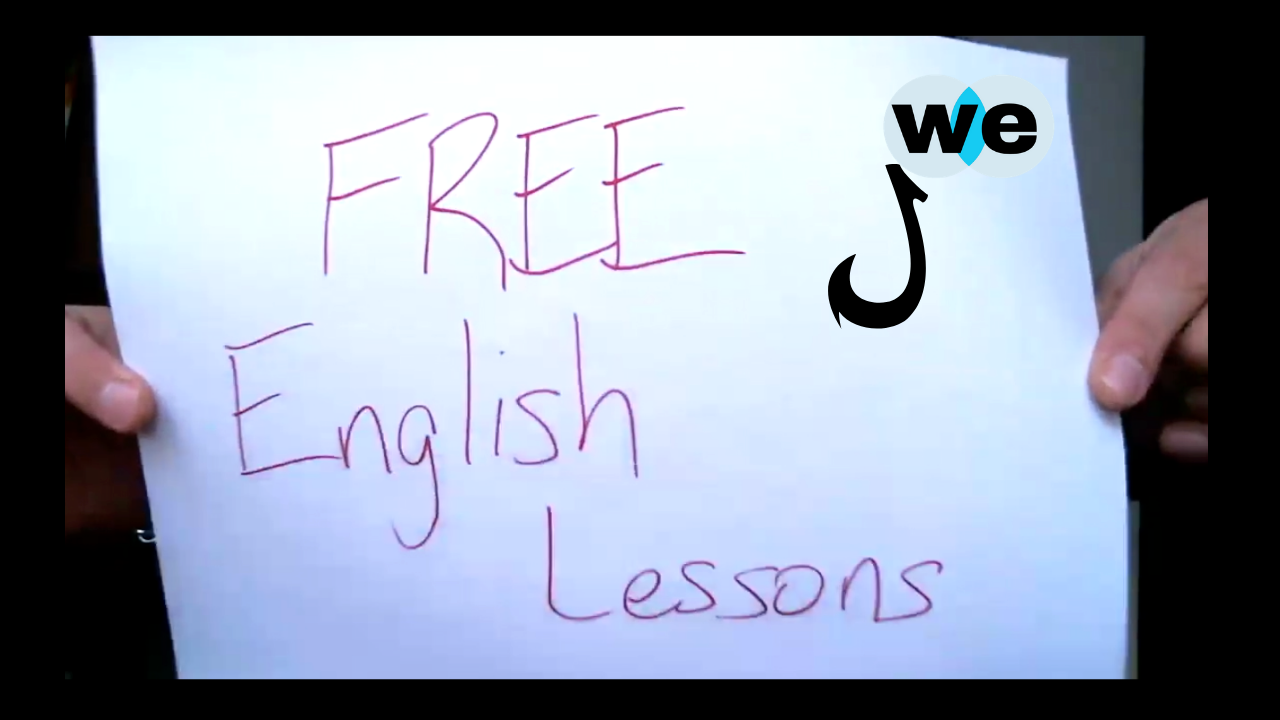 BECOME A PARTICIPATING MEMBER TODAY!
Sweed Academy needs you. We believe in something different. We believe in people. We want to put the price in your hands as much as possible.
We believe in many hands make light work. In the same way, if many people give a little, everybody eats cheaply. English is a global language. We don't believe that learning how to communicate fluently should only be for people who have money.
Let's make a deal…
Our part: To provide as much quality content (video lessons, blogs, live chats, private classes, etc.) as we can for free.
Your part: To consider contributing from for membership. You decide the right amount for you depending on h and how much you can afford.
What are students saying?
"Learning how to tell stories with Jesse's course "Real English Practice" New English native expressions and learning the nuances of the phrasal verb: reach out for someone. Interesting lesson. Thank you!" – Maria (Spain)
"It's always a lot of fun having classes with Jesse:) Apart from having some conversation about what I have recently done, Jesse also tries to help me build up confidence. Thanks:)" – Ime (China)
"I worked with Jesse for a very specific type of purpose – gathering feedback for my interpreting practice into English. Jesse is knowledgeable, clear, supportive, and spot-on with his feedback. That' above and beyond what I could expect! Strongly recommended!" – Ronnie (Hong Kong)
"Jesse was supportive, well prepared and punctual. His instruction is very concise. He also offers additional materials that support the English study for students aside from the class lesson. I am looking forward to taking his course soon again." – Norifumi (Japan)
"I always like your class, especially your question. Good question is critical for a good answer. Thank you!" – Ram Lee (South Korea)
What do I get as a Member?
FREE Lesson sign-ups during *Office Hours.
Fluency and Exam Courses Included
Easy access to all of our content
Downloadable PDF files
FREE Spanish-English Guided intercambios during Office Hours. Learn how to teach for fluency!
… we've got more coming!
Office hours are (UTC+1) Spain Time
Monday: 11:00-15:00
Tuesday: 11:00-14:00
Wednesday: 11:00-15:00
Thursday: 11:00-15:00
Friday: 11:00-15:00
How much is it?
You'll see different price tiers, and you simply choose the price that works for you to support us and say thank you. In return, you'll get unlocked access to all of the bonuses listed above.
You decide what you pay
There is one thing that's common among all of the price tiers, you pay only 9 months for a year's subscription!
No matter which payment option you choose, please contribute to the academy by sharing our material, videos, or posts if you find it useful for your classes.
Course Curriculum
Sign Up For Lessons
1-on-1 Lesson Sign up (20€)
FREE Lesson Sign up (Office Hours)
Google Classroom
Participating Member Facebook Group Code
Get Participating Members – Jesse Sweed, Only Price $67
Related Posts